PART  # 38912
Billet 300M Input Shaft
This input shaft is specially engineered for high-horsepower engines equipped with GM 4L80E/4L85E transmissions. They are constructed from hardened, aircraft-quality 300M billet steel for added strength and lubrication holes for increased flow and strength. These ultra-durable components feature a resized diameter to provide optimum stress distribution along the entire length of the shaft, and along the extended high gear splines to the oil ring.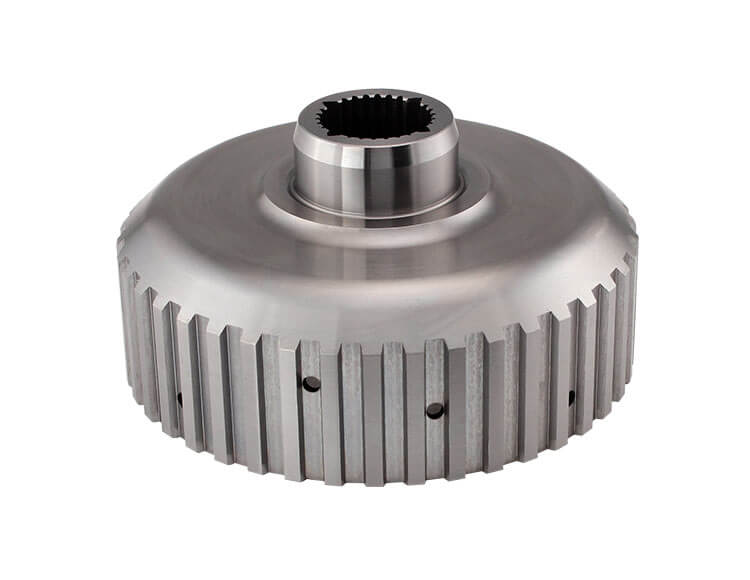 PART  # 36908
Forward Clutch Hub
This heavy duty forward clutch hub 36908 is an ideal upgrade over OE hubs in GM 400, 425, 4L80-E and 4L85-E applications. It is made from 1045 steel forging and features a thicker cross-section for increased strength.
Made from forged 1045 steel.
Thicker cross-section for increased strength.
Added durability for daily drivers, work trucks and mild performance applications.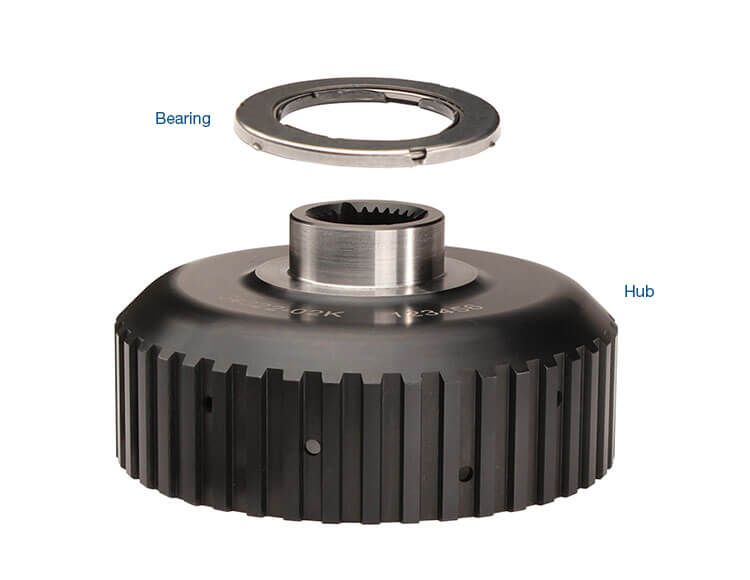 PART  # 36908K
Extreme Duty Forward Clutch Hub Kit
This extreme duty forward clutch hub kit 36908K is manufactured from forged 4140 steel and features nitrated and case-hardened splines to eliminate spline wear in extreme applications. Includes bearing between hub and direct clutch housing. The case-hardening at bearing surfaces is removed to make further modifications easier. This forward clutch hub and bearing combination shifts the support of the forward clutch hub from the main shaft to the direct housing and sun gear shaft.
Compared to OE or other replacement forward clutch hubs, this extreme duty forward clutch hub kit 36908K has an additional .025" thickness designed-in to reduce endplay and provide further endplay adjustment options. No machining is required for typical installation.
Eliminates spline wear in extreme power and off road applications.
Simple installation adds bearing and reduces unit endplay.
Easily modified for addition of second bearing.